The St Ives to St Ives challenge!
Posted Thursday 1st October 2020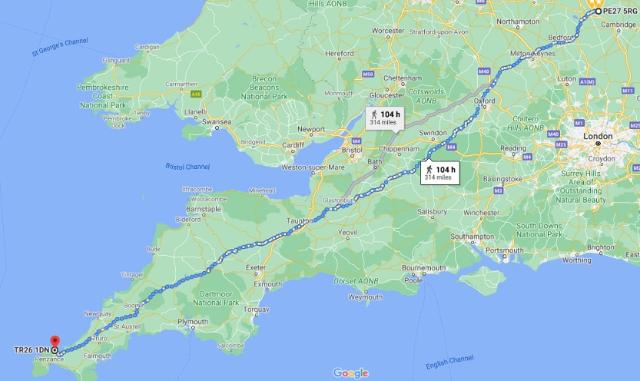 Throughout the whole of October, every class at Westfield is being challenged to work together to find time at home to run, jog or walk as many miles as they can, so together we can complete the distance from St Ives here in Cambridgeshire to St Ives in Cornwall. St Ives Junior School in Cornwall are also doing the same thing the other way round! Visit the St Ives to St Ives page on the website to submit your miles throughout the month and check for regular updates on how far each class has got - and which class is in the lead!
This is being organised by our parent fundraising association, the WSA, who really appreciate any donations or sponsorship you can get for your miles. These can be paid in here.