Year 4 Egyptian Day
Posted Tuesday, 23rd November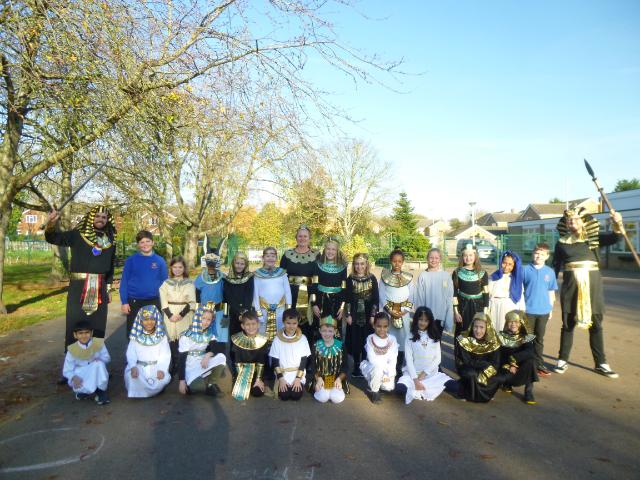 Today Year 4 took part in Ancient Egyptian Day!
We had the chance to play Senet, an Ancient Egyptian board game, learn about hieroglyphics and write our name on a cartouche and make collages of ourselves wearing Egyptian headdresses.
The children look fantastic! We have been so impressed by the effort that has gone into putting their costumes together.
Thank you to everyone involved.
The Year 4 Team