Acts of Kindness for Advent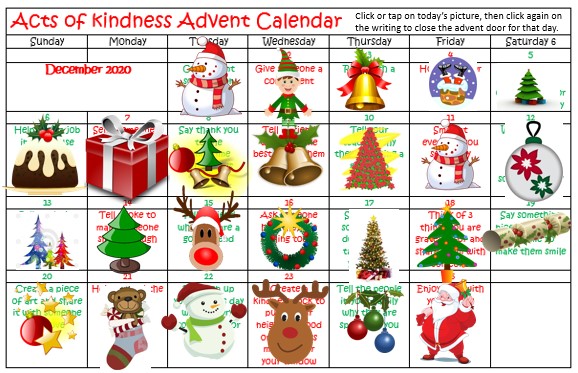 Posted Wednesday 2nd December 2020
This year, the school council have decided that every class should use our Acts of Kindness Advent Calendar to help spread lots of kindness around this December. It is on display in every classroom, and there's an online version on the website too so we can open each day of the calendar at home.
Why not share some of your acts of kindness in our school discussion forum - it might help give some other people ideas of what they could do!