Join a live author chat this week!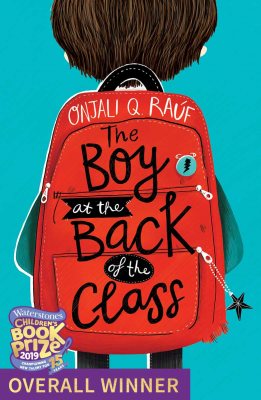 Posted Wednesday 17th June
You have chance to join a virtual Q&A with Onjali Rauf author of the book The Boy At The Back Of The Class.
When a new boy joins their class, a group of children try to befriend him. They soon learn that Ahmet is a refugee and has been separated from his family. None of the grown-ups seem to be able to help him, so the friends come up with a daring plan, embarking on an extraordinary adventure. Based in part on the stories she encountered when working in refugee camps, Onjali Raúf's story is remarkable. Told with humour and tenderness, it is an unforgettable story of hope, curiosity and the importance of kindness.
If you're interested in attending at 4pm this Friday (19thJune), get a grown-up to sign you up at this website.